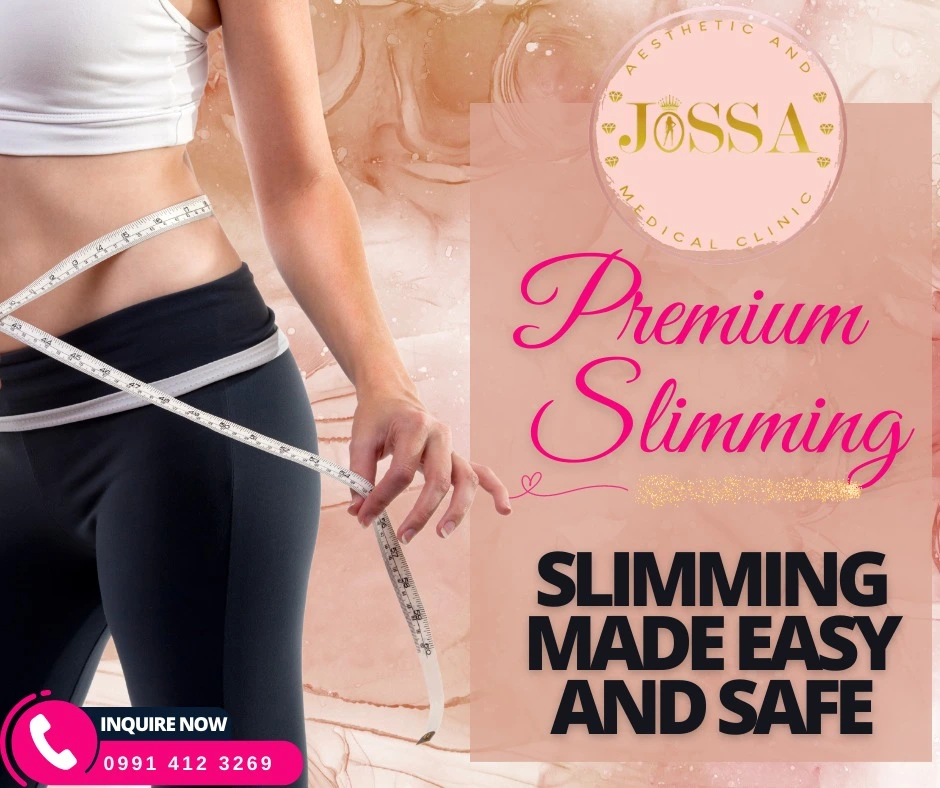 Have you tried every diet and workout possible and still can't seem to get rid of that stubborn fat? Get ready to slim down and shape up with Premium Slimming from Jossa Aesthetic and Medical Clinic.
It's a non-invasive cocktail solution designed to break down fat cells, unlike other injections safely. Premium Slimming prevents complications like necrosis and other skin reactions, ensuring a safe and worry-free treatment experience. With Premium Slimming, you can get the slimmer silhouette you've always wanted without worrying about serious side effects.
Get ready to feel more confident than ever before! Turn those fat cells into energy and look your best with Premium Slimming!
Want to make booking or have a question?
Call us on 0991 412 3269 or simply contact us