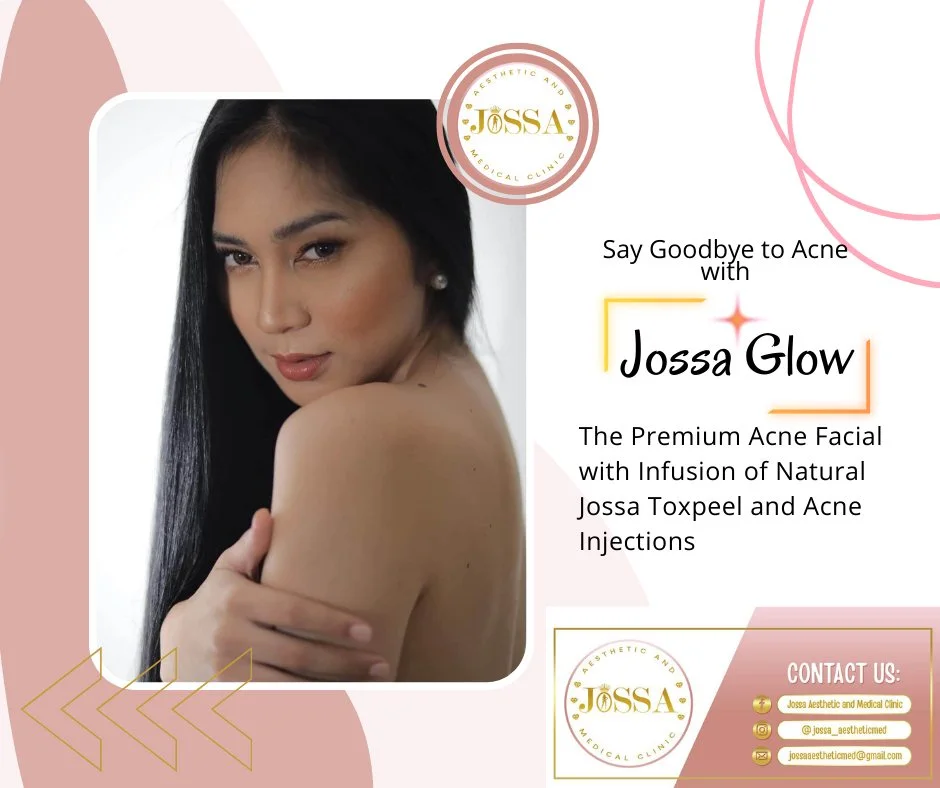 Problem with acne? We got you! Achieve clearer, more beautiful skin with our premium acne treatment.
Acne is a common skin condition that affects people of all ages, of all genders, of all races. It can be caused by a variety of factors, including hormones, genetics, and environment. Finding the right skincare routine can be difficult, especially for those with sensitive and acne-prone skin. Fortunately, a variety of treatments available can help to reduce the appearance of acne while still being gentle on your skin.
Acne care treatment is a specialized service that provides professional assistance and guidance to individuals who are struggling with acne-prone skin. This service typically includes an assessment of the individual's skin type and acne condition, followed by customized treatment plans. The goal of acne care treatment service is to help individuals achieve clearer, healthier-looking skin while also preventing future breakouts.
Here at Jossa Aesthetic and Medical Clinic, we provide the best skin care treatments especially for acne-prone and sensitive skin to help you find the perfect solution suited for your needs. To achieve that promise, our resident medical aesthetician and dermatologist, Dr. Johaylyne S. Salbo-Abbas, RMT, MD, FAMI, has curated an ultimate solution for acne-prone skin. Introducing Jossa Glow!
Jossa Glow is a dermatologist-approved skin care treatment infused with natural Jossa toxpeel and medicated injections to fight against acne. This advanced treatment unclogs pores, combats acne, and rejuvenates your skin giving you that radiant glow without the damage.
Say goodbye to acne and say hello to clearer, radiant skin with Jossa Glow – only here at Jossa Aesthetic and Medical Clinic! 
Contact us now to schedule a personalized skin assessment.
Want to make booking or have a question?
Call us at 0991 412 3269 or simply contact us