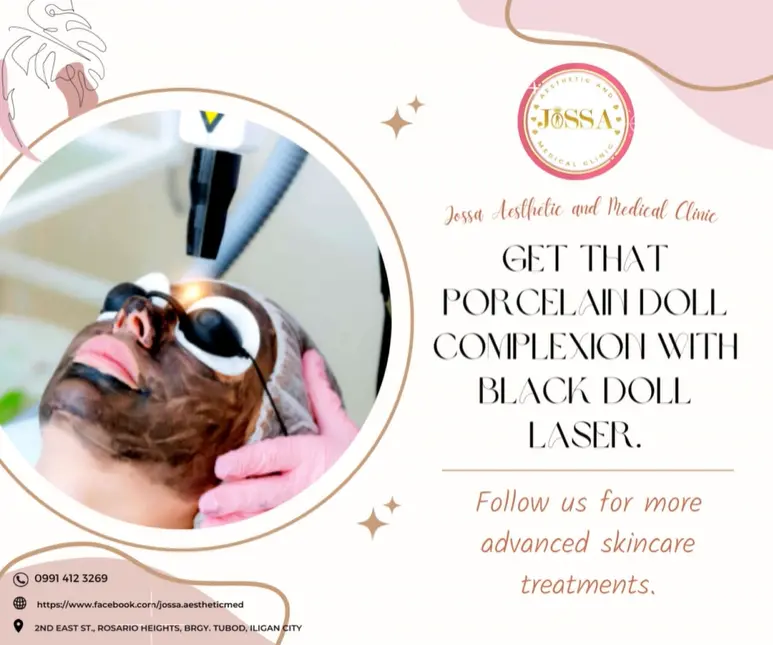 The Black Doll Carbon Laser Peel is an increasingly popular revolutionary treatment that helps reduce wrinkles, acne scars, fine lines, and other blemishes. It is a non-invasive procedure that uses laser technology to exfoliate the skin and reduce the appearance of wrinkles, age spots, and other signs of aging. The treatment can also be used to treat acne, sun damage, and other skin conditions.
This laser peel uses a carbon dioxide laser to target and remove the outermost layer of the skin and remove it. With this procedure, patients can achieve smoother, brighter-looking skin with little to no downtime and fewer signs of aging. This treatment is safe for all skin types and can be used on both the face and body and also help to reduce sun damage and improve overall complexion.
The Black Doll Carbon Laser Peel offers an effective way to rejuvenate your skin and help you achieve a more youthful look without any downtime or side effects and without undergoing surgery or taking medication.
Contact us today to schedule your consultation and take the first step towards a lifetime of smoother, silkier skin, younger and brighter-Looking skin.
Want to make booking or have a question?
Call us on 0991 412 3269 or simply contact us