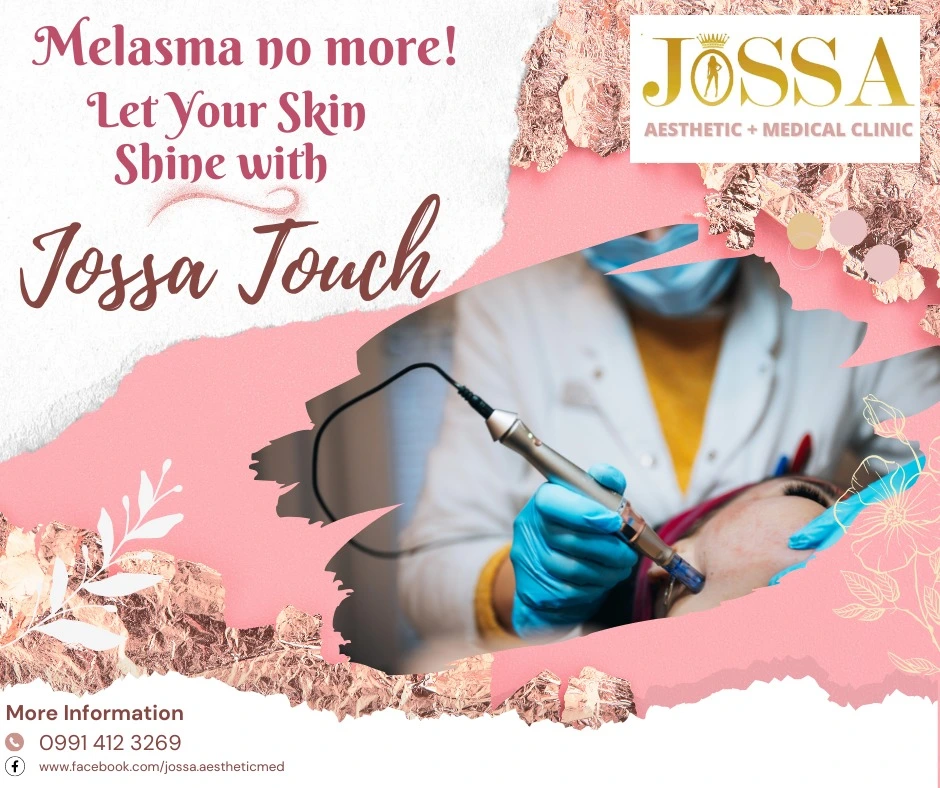 Get brighter, smoother skin with our Skin Whitening and Melasma Removal Treatment.
Skin whitening treatments can effectively address hyperpigmentation, boosting self-confidence and reversing sun damage. They can also treat conditions like post-inflammatory hyperpigmentation. Similarly, Melasma Removal procedures significantly reduce the appearance of melasma patches, improving self-image and providing personalized treatment options. Long-lasting results are achievable with both procedures. However, it is crucial to approach these treatments responsibly, considering individual skin type, potential side effects, and the need for sun protection.
Achieve brighter, clearer skin with our Jossa Touch! Book your appointment now and experience the magic!
Want to make booking or have a question?
Call us on 0991 412 3269 or simply contact us